3 tags
2 tags
"I'll give you the most logical conclusion kids are ditching Facebook—one that..."
– Cliff Watson. (via nedhepburn) I don't 100% agree with this — I think Facebook has more of an information/link sharing function than he's giving it credit for — but overall it's a good point. 
1 tag
"It seems to me that this is native advertising as it should be. … The content is..."
– MediaPost: Tumblr Brings Its Native Ad Format To Mobile (via david)
2 tags
2 tags
2 tags
"I was perfectly content before I was born, and I think of death as the same..."
– Roger Ebert. (via nedhepburn) Love this. Rest in peace, Roger.
3 tags
Emotion, Reason, and Marketing
Fast Company has a really interesting article on the role of reason vs. emotion in marketing. The argument? Market researchers have been getting it all wrong for years, by placing reason as the primary mode of thinking, rather than emotion: The most startling truth is we don't even think our way to logical solutions. We feel our way to reason. Emotions are the substrate, the base layer of neural...
2 tags
"I don't see the world in silos called mobile, broadband, browser, app or..."
– @om Uber, Data Darwinism and the future of work — Tech News and Analysis (via fred-wilson)
3 tags
Making and Keeping Promises
I read an interesting article on VentureBeat the other week designed to provide startups with advice about brand-building, but it's well worth reminding even the biggest brands of this simple truth: At the core of every great brand is a company's ability to deliver on the prospect's expectations — or better yet, exceed those expectations.  The heart of every brand is its ability to make...
1 tag
"Two things define you. Your patience when you have nothing, and your attitude..."
– (via yenchinschin)
2 tags
3 tags
"Taking your work live is energizing, invigorating and insanely risky. You give..."
– Seth Godin I wrote last week that real time social marketing was having a moment. It's having another moment right now in the Oscars aftermath. Unlike the Super Bowl, there was no ":Oreo moment." Many brand tweets fell flat, as Ad Age pointed out — and they also ran a piece...
2 tags
Real Time is Right Now
It's something I've been interested in for years, and it's really having its moment in the sun — real time reaching its real potential in social media. From Oreo, Tide, and others killing it during the Superbowl, to Twitter's acquisition of social TV company Bluefin Labs to — a favorite example — The Onion hitting new heights thanks to its new focus on...
2 tags
Plympton and DailyLit
continuations: Today Susan and I are excited to announce that DailyLit has become a part of Plympton. We are big fans of Jenny, Yael and Jacky, the co-founders of Plympton, and love their commitment to serial fiction. DailyLit provides a great delivery mechanism for serial fiction and thus fits very well with Plympton. You can read more about the combination on the DailyLit and Plympton blogs....
3 tags
"Strategy is five choices," Lafley said. "What is winning; where am I going to..."
– Business Insider (via khuyi) Brilliant — and exactly the questions brands need to ask themselves about their digital marketing.
2 tags
The Social Marketers' Super Bowl
Every year there are lots of of stats that come out of the Superbowl — both about the athletes and the marketers, especially those of us working in social. Digital Trends has a good run-down, and here are some highlights: 24.1 million total tweets during the game 5.5 million tweets during Beyonce's halftime show — more than during the entire game in 2012 235,000 tweets per...
2 tags
Why 2013 Is The Year You Need To Get Serious About... →
apoplecticskeptic: alternrg: climateadaptation: Tumblr, from the point of view of Forbes et al, is an "untapped market place." This was bound to happen, but can we stop from being exploited? While change is hard for us tumblrers (we grumble at minor UI tweaks), infiltration by the mainstream will be even harder to manage and navigate. But ads are coming. I see two solutions. 1) Accept that...
1 tag
2 tags
"Perhaps the core take-away, an important mantra for all entrepreneurs to hear in..."
– TechCrunch summarizing Chamath Palihapitiya at the Growth Hackers Conference Although he's addressing entrepreneurs here, Chamath's words are equally true for digital marketers. We need to dial back our obsession with creating "virality"  and focus on delivering value....
1 tag
Tragedy, and Tomorrow
Today's horror is almost unspeakable. Hearts everywhere are broken for the victims and their families, whose grief most of us cannot begin to know. What now, when 20 children have been gunned down in school? Via the The New Yorker: The President will likely visit a funeral or a memorial service and, at greater length, comfort the families of the victims, the community, and the nation....
1 tag
"It's time that we as consumers and people who are paying for content have..."
– Fred Wilson at ad:tech New York 2012 Preach.
1 tag
1 tag
"And if you're interested in the future of Web video, YouTube's ability to serve..."
– http://allthingsd.com/20121015/what-eight-million-live-streams-really-means/
2 tags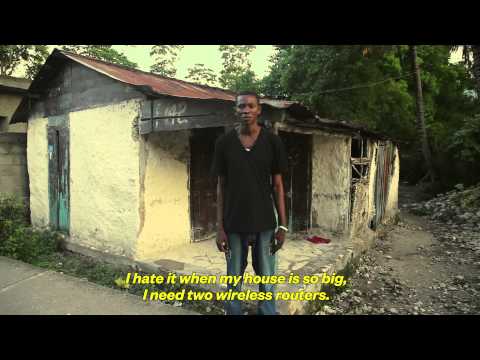 1 tag
1 tag
1 tag
1 tag
"In a sense, to exist online is to be famous—or at least "micro-famous," as..."
– "Being and Not Being Here and There" by Nanvneet A. Lang.  Sometimes it's good to stop and think about how the web — especially the social web — has changed everything. This fascinating essay explores what the digital age means for the concept of the self.  It's...
2 tags
1 tag
Death and Social Media
Death in the age of social media is a curious thing. Think, for instance, of the accounts that are left behind. Often, shortly after the fact, they become digital shrines, heartbreaking repositories of grief. But six, twelve, twenty months later, what then? Facebook can turn grandma's profile into a memorial page; Twitter profiles can be deactivated. But fingerprints — a Like on a...
2 tags
Big Tuesday
It may not be fat, but today is a big Tuesday for me. I'm very excited to announce that today is my first day at Digitas! After two wonderful years with Velocidi I made the decision to join Digitas as a marketing manager in their social practice.  I'm thrilled about the opportunities I'll have to work with marquee brands in the social space and look forward to continuing to...
1 tag
1 tag
1 tag
3 tags
Social Media Marketing and the Olympics
I'm pretty excited about the upcoming Olympic games in London — primarily as a sports fan, but also as a marketer. I've talked before about the unique intersection between sports (some of the last truly "appointment-based" TV) and second-screen engagement, and there's been lots of talk about these being the first truly social games. And sure enough,...
1 tag
2 tags
Brand Advocacy and Social Marketing
On Mashable today Ted Rubin writes:  Everybody wants large numbers of raving fans singing their praises on social channels, but few are willing to get out of their own way and do the real work that true advocacy requires — relationship building. Time and time again companies build elaborate social profiles and advertise to get more fans, and then wonder why no one spreads the word about them,...
2 tags
1 tag
Beyond Influencer Marketing
A recent study (recapped on RWW) explored different kinds of influencers and found that: Two in particular stood out in their ability to influence consumer opinions: discussion leaders, who tended to exchange lots of statements with other users about a product, and knowledge leaders, who had a high level of expertise and ended up answering lots of questions about products. Discussion leaders...
1 tag
2 tags
1 tag
"Inspired citizens make better brand evangelists than helpless consumers."
– Jonah Sachs, Empowerment Marketing: Advertising to Humans as More Than Just Selfish Machines Great book excerpt. Go read it.